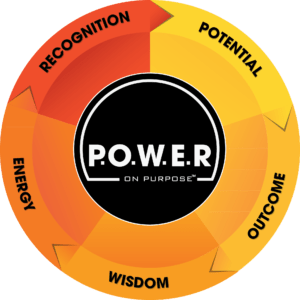 When Tom Barber and Sandra Westland looked at the areas that the people they worked with struggled to get to grips with, and which once they had this made all the difference, 5 specific elements of their lives kept coming up again and again. These are:
1. The ability to discover and unlock your potential
2. Being able to steer your life on a course that you have predetermined with a desired outcome.
3. Knowing how to dig deep down into your inner wisdom to unleash your creative and inspired tendencies.
4. Having the methods, techniques and processes to harness your infinite energy.
And 5 … standing up to be counted and make a difference through acceptance of recognition.
The 5 areas, when worked through can enable you to live a life of purpose. Today Tom Barber speaks about the P.O.W.E.R on PURPOSE program that he and Sandra Westland have spent years developing and refining with groups and individuals across the world.
Download and listen today to start implementing changes in these areas in your own life.